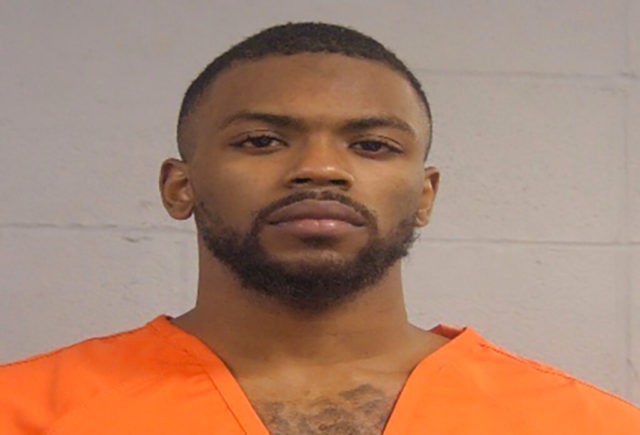 A man accused of attempting the assassination of a Louisville, Kentucky, mayoral candidate is free on bond after a local Black Lives Matter chapter funded his release. A judge set the bond for the man accused of shooting at the candidate and four others in an office at $100,000.
Quintez Brown, a Black Lives Matter activist, is accused of attempting to assassinate Louisville mayoral candidate Craig Greenburg. He allegedly walked into Greenburg's office and fired shots at the candidate and four others, WHAS ABC11 reported. While one of the shots struck Greenburg's clothing, no one was injured in the shooting attack.
Breaking: @LouCommBailFund has paid the $100,000 to bail out @BLMLouisville member Quintez Brown. Brown was arrested & charged over the attempted shooting assassination of mayoral candidate @RunWithCraig. Video by @RachelDrozeTV. #BLM pic.twitter.com/SmRNLx6Zcb

— Andy Ngô ️‍ (@MrAndyNgo) February 16, 2022
"BLM Louisville organizer and co-founder of the Louisville Community Bail Fund Chanelle Helm said the organization wanted to keep Brown somewhere safe as he awaits trial," the ABC affiliate reported. The Louisville Community Bail Fund paid the $100,000 bond and Brown was released to home incarceration a short time later.
Louisville Metro Council President David James said the BLM-funded group should not have bailed Brown out of jail.
"They are going to be responsible for what he may or may not do to anybody," James told the local news outlet. Brown is allegedly suffering mental health issues, the article states.
James also spoke with reporters at CBS affiliate WLKY and added, "It's unfortunate Mr. Brown has been bailed out of jail, due to his propensity to violence. I think it's irresponsible and I hope those who contributed to posting this bond are prepared to be held accountable if Mr. Brown injures someone while out."
Helm expressed concern for Brown's safety and the jail-trial process. "We're talking about jail, we're talking about a system that has people sit in jail for years without seeing hearings and trials and play back and forth with their mental health," she told WLKY.
Brown currently faces four counts of wanton endangerment, Louisville Police Department spokesperson Aaron Ellis told Vizaca.com.
The online news magazine reports (emphasis original):
Who is Quintez Brown?

Brown is a social justice activist, running as an independent for the council, has campaigned with a slate of candidates opposed to projects that they say will worsen gentrification in Kentucky's largest city.

Brown, a former intern and editorial columnist for The Courier-Journal, has been prolific on social media, tweeting and retweeting comments on social justice issues. In one recent post, Brown showed the faces of several young Blacks killed by gun violence in Louisville, writing: 'This is our reality. All of these kids are gone.'

'Gun violence reveals the interconnected nature of our reality,' Brown posted. 'What affects one directly, affects all indirectly. Especially in our segregated conditions.'

His Twitter profile bio reads: 'We have one scientific and correct solution, Pan-Africanism: the total liberation and unification of Africa under scientific socialism.' 

Brown, who took part in the racial justice protests of 2020, reportedly went missing for 11 days in June 2021 before being found safe on July 1.
Bob Price serves as associate editor and senior news contributor for the Breitbart Texas-Border team. He is an original member of the Breitbart Texas team. Price is a regular panelist on Fox 26 Houston's What's Your Point? Sunday-morning talk show. Follow him on Twitter @BobPriceBBTX and Facebook.