News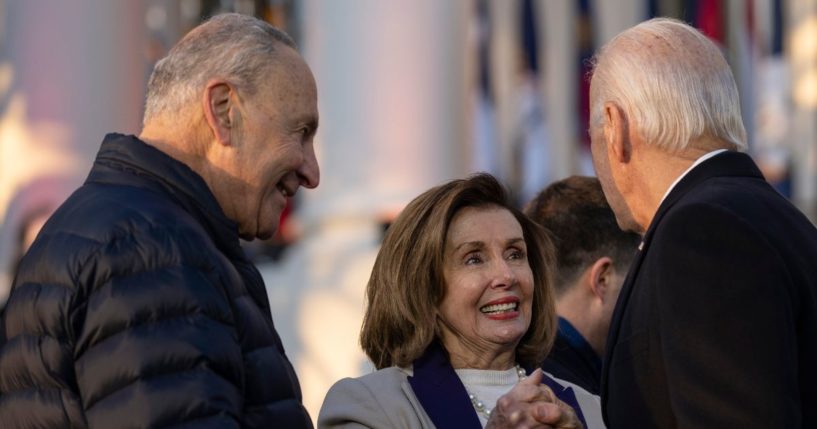 Then-Senate Majority Leader Chuck Schumer (D-NY) looks on as then-Speaker of the House Nancy Pelosi (D-CA) shakes hands with President Joe Biden after he signed the Respect for Marriage Act on the South Lawn of the White House Dec. 13. One former congressman warned fellow Democrats this week that the party's brand has become "toxic." (Drew Angerer / Getty Images)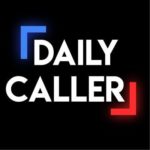 By Harold Hutchison  January 28, 2023 at 8:12am
Former Democratic Rep. Tim Ryan of Ohio called the Democratic Party's brand "toxic" Friday during a discussion on "Real Time with Bill Maher."
"The Democratic brand, in so many areas of the country, is toxic," Ryan told host Bill Maher.
"There is a woman who ran for Supreme Court in Ohio, sitting Supreme Court justice. Two years ago, she ran and won, got on the court, you didn't have to put a D or R by your name. There's a county in southern Ohio, she got 51 percent."
Ryan lost to Republican candidate J.D. Vance for the Senate seat being vacated by retiring Republican Sen. Rob Portman of Ohio in November.
"Two years later, Republicans changed the law, you had to put a D or R behind your name.
"Same woman, same court, same message, same candidate. [She l]ost, and in that county got 31 percent instead of the 51 percent she got when it was just, do I like that candidate?" Ryan continued.
Ryan pointed to Democrats who "take the bait" on issues like critical race theory, which holds that America is systemically racist and seeks to hold groups of people accountable for the actions of their ancestors. Its adherents pursue "antiracism" through the adoption of race-based policies.
Ryan noted that many parents want their children taught "reading, writing, arithmetic" and that when Democrats defended critical race theory, they were not discussing safety, jobs, pensions and other issues.
Maher pointed out that Republican criticisms of education are "partly true," including that tax dollars are spent teaching children that America is "evil" and that things have "gone too far."
Do Democrats have a branding problem?
All content created by the Daily Caller News Foundation, an independent and nonpartisan newswire service, is available without charge to any legitimate news publisher that can provide a large audience. All republished articles must include our logo, our reporter's byline and their DCNF affiliation. For any questions about our guidelines or partnering with us, please contact licensing@dailycallernewsfoundation.org.