November 20th, 2021 10:58 PM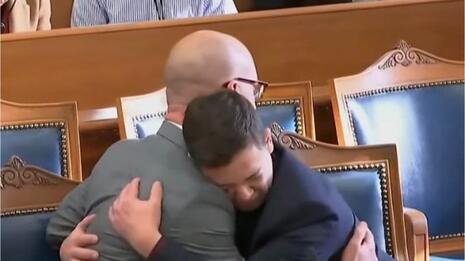 The big news on Friday was about Kyle Rittenhouse being found not guilty on all five counts. However, if you read the Saturday Politico Playbook, you might think there could have been a sixth charge against him namely for stealing the headlines away from the House passing the big 1.7 trillion dollar spending bill. That really irked Zack Stanton as you can see in "Rittenhouse verdict pushes BBB out of the headlines."
For months, national media documented every move of the Build Back Better package — seemingly any utterance by Sens. JOE MANCHIN (D-W.Va.) and KYRSTEN SINEMA (D-Ariz.) was news; the standoff between House moderates and progressives laid bare the ideological schisms within the Democratic coalition; in the balance were not just BBB's component provisions, but the entire Biden presidency.

Then it passed the House on Friday morning, and its time as the most important story in the country didn't even last until the evening news.
Tragic! But this implies the Massive Spending Bill didn't MAKE the evening news. CBS and NBC filed full reports about 10 minutes into their shows. ABC waited 12 minutes, and then blurred that into details of the president's physical and colonoscopy. Politico continued: 
The "not guilty" verdict in the trial of KYLE RITTENHOUSE for shooting three men in Kenosha, Wis., killing two, led the nightly news broadcasts on ABC, NBC and CBS. It got the full-width banner headline treatment on the NYT homepage, above every story on BBB. Cable news? By the afternoon, it appeared "to be 100% Wisconsin verdict and 0% House Democrats passing a sweeping domestic policy bill that caps everyone's co-pay for insulin at $35/mo, etc.," tweeted LUPPE B. LUPEN, a popular legal and political writer better known as @nycsouthpaw.
Yeah, it's such a tragedy that a co-pay for insulin plays a distant second in the news to a trial verdict of not guilty for someone that much of the media has been hyping for over a year as guilty without a doubt.