NEW YORK – Football fans are having mixed reactions to Tom Brady's retirement, with some cheering the legendary quarterback's decision, while others are in disbelief
"I think it's about time," one Bears fan said.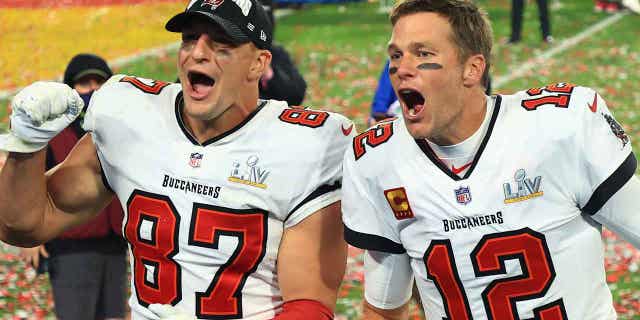 Tom Brady and Rob Gronkowski played together for 11 seasons after Rob was drafted to the New England Patriots in 2010.  (Mike Ehrmann/Getty Images)
TOM BRADY ANNOUNCES HE'S 'RETIRING FOR GOOD'
"He's a dinosaur now, give it up," a Giants fan told Fox News. "He should retire, he's the GOAT, give somebody else a chance."
Brady announced his retirement on social media Wednesday morning. The seven-time Super Bowl champion holds many NFL passing records and led the Tampa Bay Buccaneers to the playoffs during the 2022 season, falling to the Cowboys in the wild card round.
WHAT'S AMERICA SAYING ABOUT TOM BRADY'S RETIREMENT? WATCH HERE:
WATCH MORE FOX NEWS DIGITAL ORIGINALS HERE
"I can't believe that he's retiring," one woman said. "I mean, he played so long. Good luck to him!"
Brady's retirement decision comes one year to the day after he initially said goodbye to the Bucs, only to announce his return less than two months later.
"I'm not really sure if he is actually retiring," said Rory, of Connecticut. "I hope he is the … quarterback for the New York Jets next year."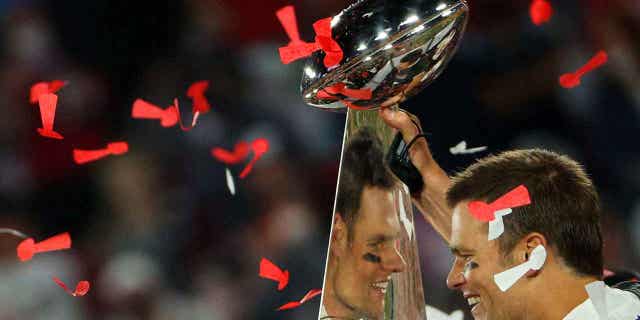 Brady has held the Lombardi Trophy seven times and has more Super Bowl victories than any quarterback to ever play football. (Patrick Smith/Getty Images)
CLICK HERE FOR MORE SPORTS COVERAGE ON FOXNEWS.COM
After hanging up his cleats, the former New England Patriots quarterback is expected to join the broadcast booth. He has agreed to a long-term deal with Fox Sports, reportedly signing a $375 million deal over 10 years.
"I would be interested in hearing what he has to say about other people playing the game, sure," one football fan said.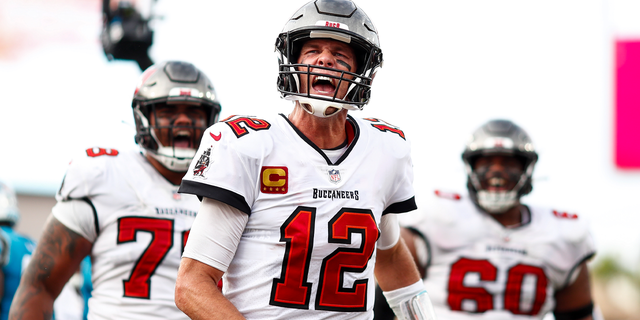 Tom Brady of the Tampa Bay Buccaneers screams in celebration after rushing for a touchdown during the fourth quarter of an NFL football game. (Kevin Sabitus/Getty Images)
CLICK HERE TO GET THE FOX NEWS APP
"I think he's going to be good at that," another fan said.
To hear more reactions to Brady's announcement, click here.
Ryan Gaydos contributed to this report.
Matt Leach is a Fox Digital Originals reporter based in Tampa, FL.