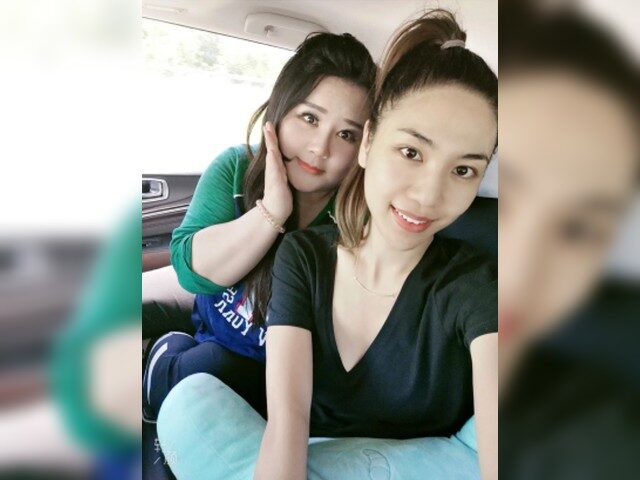 Two alleged female sex traffickers with ties to China posed for a selfie after one of their victims was brutalized by being beaten with a rolling pin.
Yuan Yuan Chen and Rong Rong Xu were what the New York Post described as "kingpins" of a Queens-based sex trafficking ring that operated across the country, primarily targeting women who did not have legal status in the U.S.
"The selfie they took together — just hours after allegedly siccing enforcers on rival sex workers at a Kansas hotel in 2020 — was included in paperwork prosecutors filed to deny Chen bail," the Post reported.
They showed no remorse, appearing to joke about the various beatings in lighthearted text messages with each other.
"Serves this woman right to get beaten. Really, brought this evil on herself. After a period of time, will need to beat her again," Xu texted, per court filings. Chen responded with an emoji depicting someone laughing and crying.
Xu, the leader of the ring who also observed that it is "too easy to kill a person in America, that it was like killing a chicken," was arrested in 2022, but Chen, her right-hand woman, was indicted on September 15, along with what the Department of Justice (DOJ) described as the group's "enforcers."
RELATED — Activists Protest Child Sex Trafficking in Fort Worth
Amy Furr / Breitbart News
According to the DOJ:
Yuan Yuan Chen ("Yuan Yuan") is charged with racketeering conspiracy, sex trafficking conspiracy, interstate prostitution conspiracy, and assault in-aid-of racketeering, among other crimes, and Yichu Chen ("Yichu") and Johnnie Kim are variously charged with Hobbs Act robbery and conspiracy to commit Hobbs Act robbery.
United States Attorney for the Eastern District of New York Breon Peace said in a statement that the defendants allegedly "preyed on vulnerable women for sex trafficking, brutally assaulting them to enforce loyalty to the criminal enterprise."
"Human beings are not property and deserve to be free from violence and coerced sexual activity," Peace said. "This case is another example of our Office's longstanding commitment to bringing to justice sex trafficking organizations that exploit and seek to dehumanize victims for financial gain."
The DOJ detailed Chen's alleged role in managing the nationwide sex trafficking ring, recruiting the women and forcing them to work through "force, fraud or coercion."
It further noted that Chen allegedly forced women to hand over their passports or copies of them "and then would later remind them of such information when warning them not to cross the 'boss.'"
More per the DOJ:
The Organization also sought to protect their business's territory through violence, and Yuan Yuan played a pivotal role in devising a scheme to circulate video recordings of assaults among large groups or sex workers to deter them from working independently or for rivals. Yuan Yuan personally recruited sex workers for the Organization, took commissions from each of their jobs, identified rival businesses for purposes of planning targeted assaults of their employees, and kept the Organization's own employees engaged in sex work by instilling fear in them. [Emphasis added]
According to the Post, Chen was denied bail, as the judge cited her "significant" ties to China.
RELATED — Rep. Clay Higgins GRILLS ACLU Lawyer About 85,000 Children LOST by the Biden Admin
House Committee on Homeland Security
"The charges in the superseding indictment are allegations, and the defendants are presumed innocent unless and until proven guilty," the DOJ noted, adding that Chen faces "a mandatory minimum sentence of 15 years' imprisonment and up to life imprisonment" if convicted.