The Republican National Committee (RNC) released the names of presidential candidates who qualify for Wednesday night's debate, knocking former Arkansas Gov. Asa Hutchinson off the list.
The debate will be held Wednesday night at the Ronald Reagan Presidential Library in Simi Valley, California, where the following candidates will duke it out for a chance to earn the 2024 Republican nomination for president: North Dakota Gov. Doug Burgum, former New Jersey Gov. Chris Christie, Florida Gov. Ron DeSantis, former U.N. ambassador Nikki Haley, former Vice President Mike Pence, entrepreneur Vivek Ramaswamy, and Sen. Tim Scott (SC).
Former President Donald Trump qualified but declined to attend.
"Wednesday's debate is another opportunity for the RNC to share our diverse candidate field with the American people. The Republican Party is united around one common goal – Beating Biden – and there is no better place to showcase our conservative vision for the future than the Ronald Reagan Presidential Library," RNC Chairwoman Ronna McDaniel said in a statement.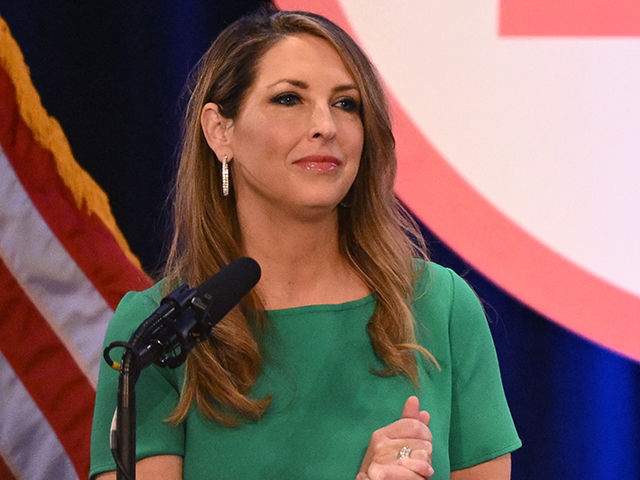 Ronna McDaniel, Chairwoman of the Republican Party, speaks during the 2023 Republican National Committee Winter Meeting. (PATRICK T. FALLON/AFP via Getty Images)
The RNC announced that the debate will stream on Rumble and will air at 9 p.m. ET on Fox Business and Univision.
As the Washington Post noted, the RNC is "raising the threshold required to qualify for each successive debate."
"To make the Simi Valley stage, candidates had to prove that they had at least 50,000 unique donors to their campaigns, and they had to register at least 3 percent in two national polls or 3 percent in one national poll and two polls from separate early-nominating states such as Iowa, New Hampshire, South Carolina and Nevada," the Post noted.
Former Arkansas Gov. Asa Hutchinson responded to the news of his ouster by pledging to keep campaigning for president in Iowa and other early primary states like New Hampshire.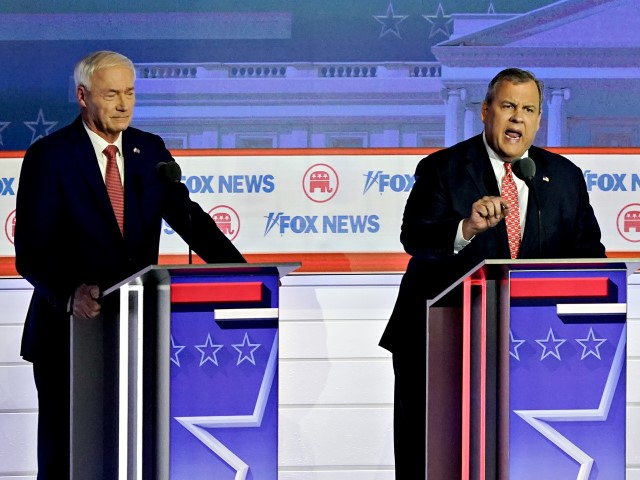 Chris Christie and Asa Hutchinson during the Republican primary presidential debate hosted by Fox News in Milwaukee, Wisconsin, on Wednesday, Aug. 23, 2023. (Al Drago/Bloomberg via Getty)
"I understand that the RNC and the media are trying to reduce the number of candidates, but I measure success based on the response I receive in early primary states like Iowa and New Hampshire. My goal is to increase my polling numbers to 4% in an early state before Thanksgiving," he said. "If that goal is met, then I remain competitive and in contention for either Caucus Day or Primary Day."
Paul Roland Bois joined Breitbart News in 2021. He also directed the award-winning feature film, EXEMPLUM, which can be viewed for FREE on YouTube or Tubi. A high-quality, ad-free stream can also be purchased on Google Play or Vimeo on Demand. Follow him on Twitter @prolandfilms or Instagram @prolandfilms.